Nuestra Misión |

Our Mission
Somos una iglesia donde se ministra el amor y la misericordia de Nuestro Señor Jesucristo. Nuestra amor y nuestra pasión es Jesus y exaltar su nombre es nuestro mayor deseo. Por lo tanto, tenemos un corazón deseoso de adorar a Dios y servirle a todos aquellas familias en St. Augustine y areas cercanas que desean encontrar una casa donde puedas sentirse parte de la familia de Nuestro Señor Jesucristo. En esta casa podrás adorar, bendecir, servir y utilizar sus talentos para la gloria de Dios. Iglesia Puerta de Misericordia te espera con Puertas de Misericordia abiertas para ústed.
​
We are a church where the love and mercy of our Lord Jesus Christ is ministered. Our love and our passion is Jesus and exalting his name is our greatest desire. Therefore, we have a heart that is willing to worship God and serve all those families in St. Augustine and nearby areas, who want to find a house where you can feel part of the family of our Lord Jesus Christ. In this house you can worship, bless, serve and use your talents for the glory of God. Door of Mercy Church is waiting for you with Doors of Mercy that are open for you.
Servicios | Services
Domingo | Sun
Servicios Adoración
Worship Service
10:00 AM
Martes | Tues
Estudio Biblico y Discipulado
Bible Study - Discipleship
7:30 - 9:00pm.
​
Miércoles | Wed
Intercesión y Ayuno
Prayer - Fasting
10:00 - 12:00 pm.
​
Ensayo Adoración
Practice Worship Group
7:30 - 9:00 pm
​
​
Jueves - Thurs
Servicio Ministerios
7:30 - 9:00 pm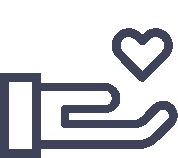 A Jehová presta el que da al pobre,
Y el bien que ha hecho, se lo volverá a pagar.